Oktoberfest? Home-made beer is better!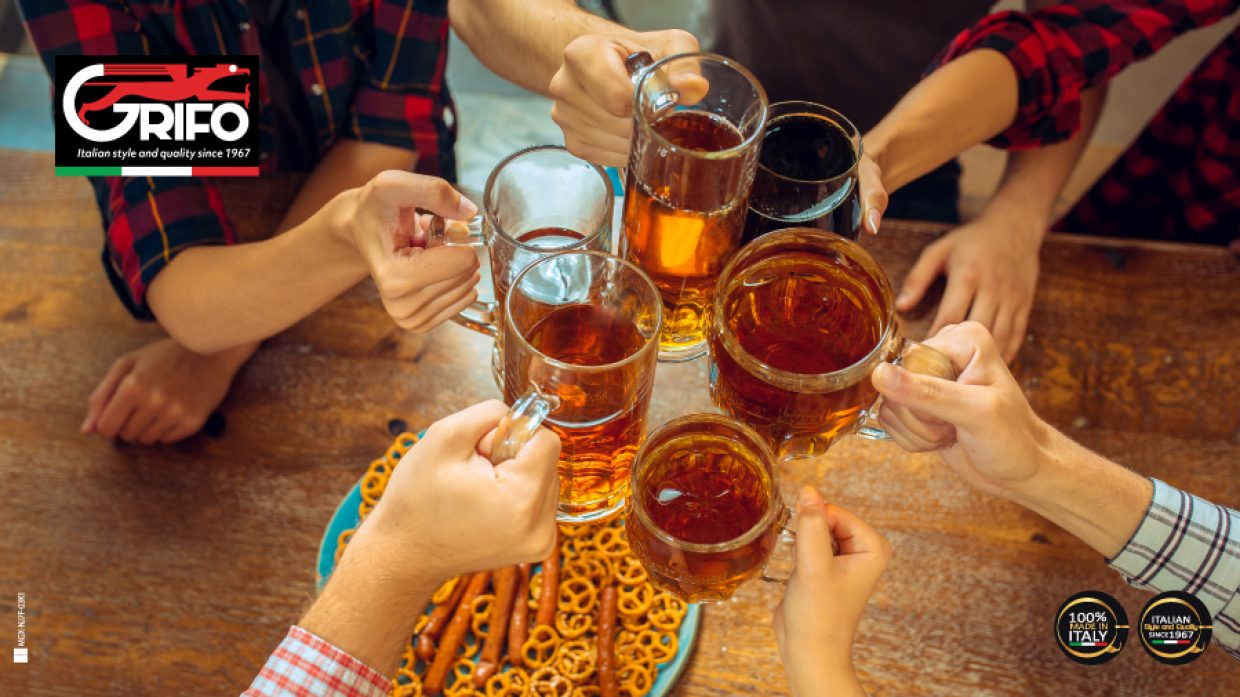 Home-made beer is good if you know how to preserve it; find out with Grifo!
Oktoberfest is the most anticipated German folk festival about beer of the year but only a few know the origin of one of the most popular events in the world.
Oktoberfest is held in Munich in Germany every year at the end of September and has very ancient origins. Tradition has it that we drink beer and celebrate all together.
In Germany, the first Oktoberfest celebration was held on 12 October 1810 to celebrate the marriage of the Bavarian prince Ludwig to Princess Therese von Sachsen-Hildburghausen of Saxony.
Given the success that this event had among the citizens it was decided to repeat the celebration every year. Oktoberfest was born, but not as we know it, in fact over the decades it has undergone a great evolution!
Traditionally, Oktoberfest begins one weekend at the end of September and continues for three weekends, ending on the first Sunday in October.
The watchword that crowns this festival? Beer, of course.
Soon, in these days we should have celebrated Oktoberfest 2020 … But in order not to miss it, Grifo has thought of the solution: home-made beer.
The pleasure of real beer, satisfying the tastes of your palate: thanks to our tools it is possible.
Filling machines, crown capping machines, bottle drains… These are just some of the products in the Grifo range.
The beer retains its maximum freshness in the first months in which it is bottled. Then a slow decline begins as the flavors begin to fade and the oxidation process begins to manifest itself… This is why it is important to have the right tools to preserve it… with Grifo!