Tomato sauce? Grifo's TOMATO MACHINE will maintain the taste!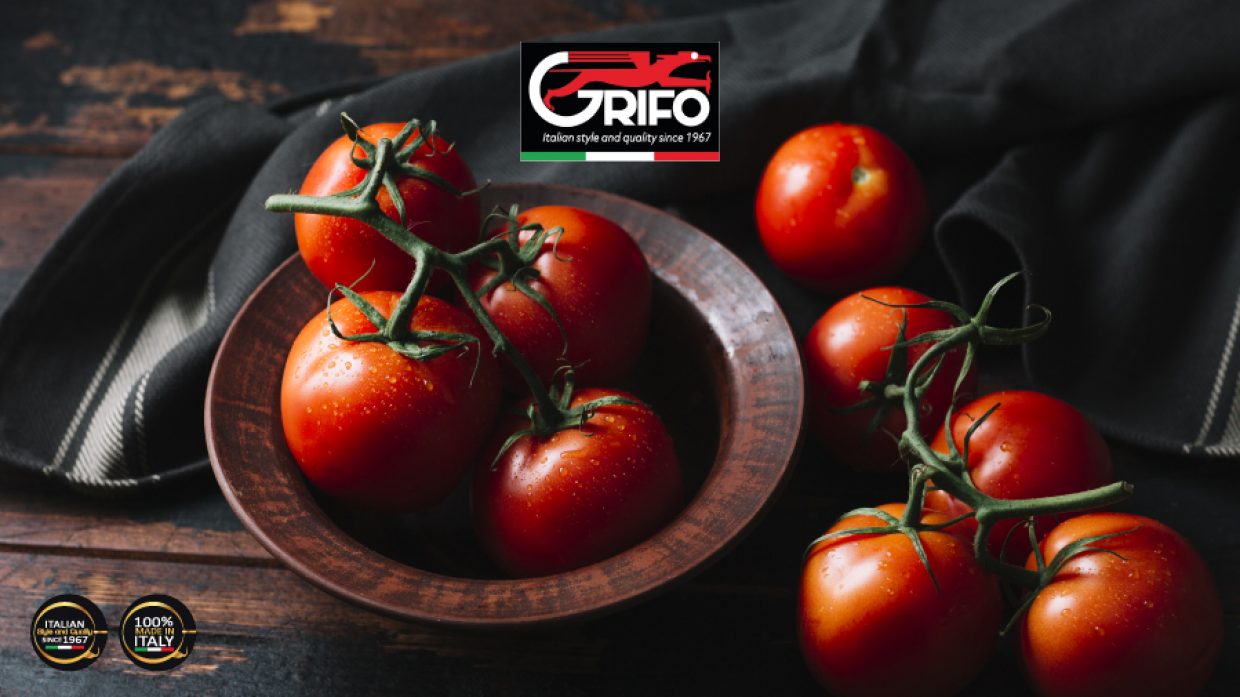 Tomatoes: from the ground to your dishes with Grifo's TOMATO MACHINE.
"From today: diet" … How many times have you repeated this phrase at the end of the holidays just to dull the guilt? And instead, this time, you decided to get serious: you went to the nutritionist to get a food plan to help your stomach to sober up everything you ate during the holidays.
The only problem? Now you can't eat almost anything good and the only carbohydrate you can see is a bland plate of pasta with tomato sauce.
Maybe it's because the only tomato sauce you've ever eaten is the packaged one.
The tomato sauce tastes better if you do it at home, thanks to Grifo's tomato machines!
It is an ancient recipe, but above all it is healthy because the tomato is good for your stomach and your heart: it promotes digestion, also it lowers cholesterol levels and blood pressure.
It is also good to enjoy its fresh and genuine taste especially when the tomatoes were carefully chosen by us.
After carefully choosing them, it's time to use them to create the home-made tomato sauce.
The sauce is created thanks to Grifo's tomato machine that is not lacking in professionality, quality and reliability.
Grifo with its tomato machine guarantees, as always, a simple and practical product to use.
It is a tomato machine that is completely removable and washable easily even in the dishwasher because is designed for a domestic use, but it's still resistant and sturdy thanks to the epicicloidal reduction in nylon, protected by a grease bath that multiplies the power of the engine like no other similar product on the market.
The recipe of the first tomato sauce dates back to 1690.
Grifo Marchetti tries to keep the tradition alive by offering the tomato machine, suitable for those who want to consume natural products without working too hard in making them.
In addition to the tomato machine, we offer many other products, visit our website https://www.grifomarchetti.eu/ to discover them!